Selecting first dance wedding songs is one of the longest wedding traditions going back to the 17th century. Different traditions come and go, but the first dance seems to be the longtime tradition everyone does. It's the first dance as newlyweds, and it's usually seen as the launching pad into the dancing portion of the evening… if you have your first dance after dinner.
Having DJed weddings in Toronto for a decade, we have curated a list of commonly chosen first dance wedding songs.. The list is vast, but in our experience these seem to be the go-to songs. Although Toronto is a multicultural city with over 200 cultural groups, the first dance song is usually a Billboard top 40 song, past or present.
But what makes good first dance wedding songs? And how do you choose the first song? Surprisingly, this is a dilemma for some couples and some will even ask for suggestions. The first song for a couple should capture some of those initial moments when you first met. You want something that represents the both of you. Sometimes couples want to establish their first dance with a rehearsed routine and some will even make a mini production out of it incorporating props. First dance wedding songs are a symbol of you and your partner going into the next chapter of your life.
If you do a google search of, first dance wedding songs, you'll come across various lists with different themes. Here's a list we've put together consisting of songs we've come across in the past 10 years from the classics to newer songs. We've also put our own twist on these lists so they can edutain (educate + entertain) you. We hope you have fun with these lists and if you're looking, we hope there's a song that fits you both perfectly. Enjoy!
The Go-To 1st Dance Songs (New School)
First dance wedding songs represent the tune that bonds a couple. Some couples know their go-to song because sometimes an event or incident happened and a certain song represents or is a reminder of that time. Some couples are open and feel a song from the go-to list is fine. There are so many more, but these songs, in our experience, are some of the more commonly chosen songs for the first dance.
Thinking Out Loud – Ed Sheeran
Latch – Disclosure ft. Sam Smith
A Thousand Years – Christina Perri
Wanna be that Song – Brett Elderidge
You're Still the 1 – Shania Twain
Free – Zac Brown Band
Hold My Girl – George Ezra
I don't want to miss a thing – Aerosmith
Can't help falling in love – Hailey Reinhart
Forever After All – Luke Combs
I Choose You – Andy Grammar
All of Me – John Legend
Wonderful Tonight – Eric Clapton
The Go-To 1st Dance Songs (Old School)
As more millennials marry, not all of them are quick to choose a modern day track. Sometimes, due to their parents, their musical palette has been curated to appreciate old school sounds. For those with an old soul that appreciates a waayback vibe, these are some of the go-to tracks that are big favourites. 
Your Song – Elton John
Endless Love – Lionel Richie & Diana Ross
Let's Stay Together – Al Green
That's how strong my love is – Otis Redding 
Wind Beneath My Wings – Bette Midler
Somewhere Over The Rainbow – Israel Kamakawiwo Ole
Just the two of us – Grover Washington Jr. ft/ Bill Withers
How sweet it is to be loved by you – James Taylor
My Heart Will Go On – Celine Dion
Maybe I'm Amazed  – Paul McCartney
The Go-To 1st Dance Songs (Classics)
Then there are those who feel they were originally born in another era. Dressing up, sipping martinis, and looking like extras from Mad Men. For those who want to class up their first dance and appeal to their sophisticated side, these tracks are great options.
The Way You look Tonight – Tony Bennett
The Best is yet to come – Frank Sinatra
At Last – Ella Fitzgerald
Can't help falling in Love – Elvis Presley
Stand By Me – Ben E. King
Nothing Can Change This Love – Sam Cooke
L.O.V.E.- Nat King Cole
Unchained Melody – The Righteous Brothers 
La Vie En Rose – Edif Piaf
I Fall to Pieces – Patsy Cline
What a Wonderful World – Louis Armstrong
You Send Me – Sam Cooke
When a Man Loves a Woman – Percy Sledge
The Go-To 1st Dance Songs (Dance-y)
Every so often, we come across a couple who are really uninhibited. Very expressive and every moment is a party. They tend to be the ones who have a rehearsed routine for their first dance and this is the moment they want to shine. Here's a few tracks where we've witnessed some fun and outrageous dance moves here in Toronto during the first dance.
Crazy Little Thing Called Love – Queen
Crazy In Love – Beyonce ft. Jay
Kiss Me – SixPence None The Richer
Dancing In The Moonlight – King Harvest
You Sexy Thing – Hot Chocolate
I'm a believer – The Monkees
Home – Edward Sharpe & the Magnetic Zeros
Nothin' On You – B.O.B. ft. Bruno Mars
You Make My Dreams Come True – Hall & Oates
This Will Be (An Everlasting Love) – Natalie Cole
Like we've mentioned in our opening, our first dance wedding songs lists are based on our experience DJing various weddings over a decade in Toronto. First dance wedding songs should always resonate with you and your partner regardless of how silly or serious the song is. It's YOUR song. There might be songs that you've heard at other weddings in Toronto that should be on this list. Let us know in the comments below. We're always looking for new and old songs to suggest to clients. Generally, it's the one song couples know, but like we've mentioned before, we've come across a few who didn't know what their first song was going to be. If you're in need of assistance in picking your first dance song, we would love to chat with you and discuss what song best suits you and your partner. Click here to connect with us.
If you're looking for a DJ and you want to make your wedding and first dance a success, here are some pointers to keep in mind. If you are looking for a great wedding venue in Toronto, rest assured, then we have your back.
. Here's a list of Toronto wedding venues you should consider.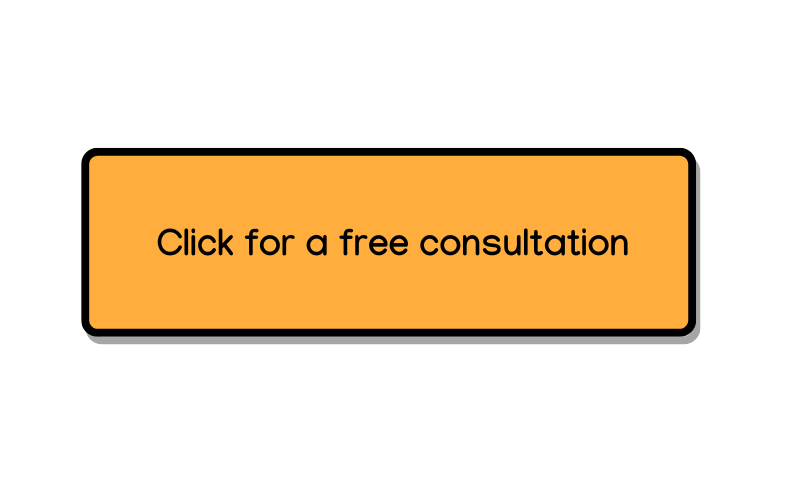 At Britton DJ Service, we have over a decade of wedding and event experience. We've played many of the venues in Toronto and around the GTA and know the A – Zs of events, especially weddings from the pre-ceremony to the end of the reception. Please feel free to contact us for a free consultation and let us take care of all your musical needs.