When it comes to wedding venues in Toronto, you'll find an exquisite selection of options that cater to every preference. This vibrant city boasts a diverse range of venues, seamlessly blending classic and modern aesthetics, often drawing inspiration from various eras. Whether you're seeking a venue with a specific style, ample space, or exceptional functionality, these establishments leverage their unique strengths to attract discerning clients. With our extensive experience of over a decade DJing weddings, parties, corporate functions, and various other events, we've had the privilege of performing at many renowned venues throughout Toronto, making us well-acquainted with the best wedding venues in the city.
Below are venues we've DJed, offering the complete package, listed in no specific order, ensuring a remarkable experience. The full package meaning decor, layout, photo opportunities, location and overall vibe. But more importantly, the functionality for an event. Again, this is not a top 10 list of best venues in the city. This is an observation of some of the different venues we've played around Toronto that we feel is worth mentioning.
Palais Royale is definitely one of the finest venues in the city. They do a great job ticking off all the essentials you would need for your wedding. And perfect for summer wedding ceremonies, especially with a patio with Lake Ontario as the backdrop. There's a proper green room and lounge for wedding parties, an onsite kitchen that caters a menu for weddings and special events. The hardwood floors (dance-floor) and  barrel vaulted ceiling along with the art-deco railings gives off hints of its 1930s heyday. Palais Royale is kid-friendly and accommodates those with mobility issues. As a DJ, it's a top tier venue when it comes to sound. Their in-house A/V crew make Djing easy and always problem-free.  A big plus is the free parking across the street.
Located on CNE grounds, the Liberty Grand, a premier venue in Toronto, hosts events such as weddings and major corporate functions. Between the four spacious rooms, Governor's Ball (largest room), Renaissance and Centennial (slightly smaller, but the same size), and an open concept room, each room has at least one bar and designated DJ and lighting area. We have been doing gigs here for almost a decade and DJed in each of the rooms. The Liberty Grand is a go-to venue in Toronto for weddings and events, thanks to its exceptional staff, food, service, and overall experience.
One of the venues under the Distillery Events umbrella is Archeo, which is located in the heart of the distillery district. This place is perfect for those with a guest list of about 60 to 120 people. Between the timber made bar, tables and chairs, and exposed brick wall, the rustic vibe brings out the cozy tradition of the distillery district without feeling out of date. Archeo also has a private outdoor patio, which is great for wedding ceremonies and perfect for summer nights. With the bar right beside the dance-floor, weddings feel more like a house party than an event.
One of our favourite venues in the city, for obvious reasons, is Casa Loma. This gothic revival style mansion, also known as Toronto's only castle, is a treat to visit, but a real pleasure to DJ events, especially weddings. Along with being one of Toronto's major tourist sites, Casa Loma is perfect for those who want their day to be on a larger scale where every spot is a photo opportunity. Whether indoors in the library and conservatory or outdoors in the glass tent, this venue ensures a special experience for your wedding..
Steam Whistle (Roundhouse Park)
The Steam Whistle Roundhouse Bar, located in downtown Toronto, is surrounded by major tourist landmarks like the CN Tower, Rogers Centre, and Ripley's Aquarium.This venue, once a repair facility for Canadian Pacific steam locomotives, now hosts weddings and special events, featuring an in-house soundsystem. It's best to book the Pilsner hall along with the main room that has a 40ft bar, especially for weddings. Both rooms are perfect for that urban wedding and because of it's location, there are plenty of the city's landmarks as backdrops for photos.
One of the longest standing landmarks and oldest continuously operating hotel in Toronto is the Gladstone House (formerly Gladstone Hotel). This freshly renovated boutique hotel is in the heart of the West Queen West area of the city. With its traditional hardwood floors, exposed brick walls and tasteful curated art throughout the hotel, this place is a gem of a place for a wedding. In our experience, we've done more non-traditional, party driven weddings here. A perfect venue for those whose guestlist is around 100 people. Britton DJ Service has repeatedly DJed at the hotel, always delivering successful and memorable experiences. If you're looking for an artfully decorated and classy setting, minus the pretentiousness, the Gladstone House is a great option!
This east side venue in Toronto, along Queen St. E., has got to be one of the most secluded and enchanting spots in the city. The Berkeley Fieldhouse, with its trees and lush garden, creates a city escape ambiance, blending indoor and outdoor elements. The owners, Berkeley Events, have taken this urban space and created an inner city oasis. With the treehouse, garden patio creek, and overall vibe, it truly feels like a getaway, all without actually leaving. And with a great hospitable staff, your wedding is in great hands.
In the heart of the financial district in Toronto is Bymark. The Mark McEwan owned restaurant bar is a great venue for small to medium, party driven weddings with classy urban touches. It's an ideal wedding venue, boasting sleek modernism (Yabu Pushelberg), an extensive wine selection, and an impressive menu. The easygoing staff does an amazing job ensuring all needs are met. The bar and patio, amidst downtown, exude an intimate, cool vibe, impressing guests with its charm. A big plus is because of its location, noise limits are not an issue.
Like we mentioned earlier, this is not a top 10 list. These venues, which we've DJed many times, are perfect for weddings. Whether you choose one of these or other venues in the city, ensure you have all the essentials for a fantastic night. Confirm your venue, essential amenities like good food, open bar, and great music, then dance until the night's end. And with Britton DJ Service, we will bring the party because it's all about the music!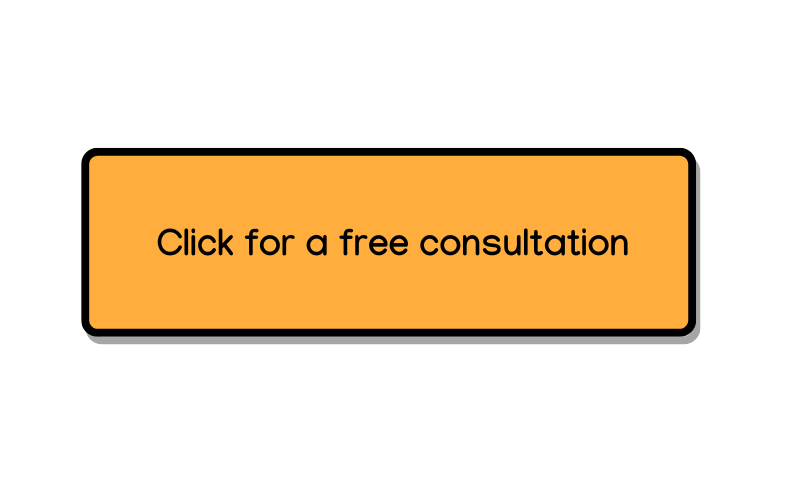 At Britton DJ Service, we have over a decade of wedding and event experience. We've DJed at many of the venues in Toronto and around the GTA and know the A – Zs of events, especially weddings from the pre-ceremony to the end of the reception. Please feel free to contact us for a free consultation and let us take care of all your musical needs.