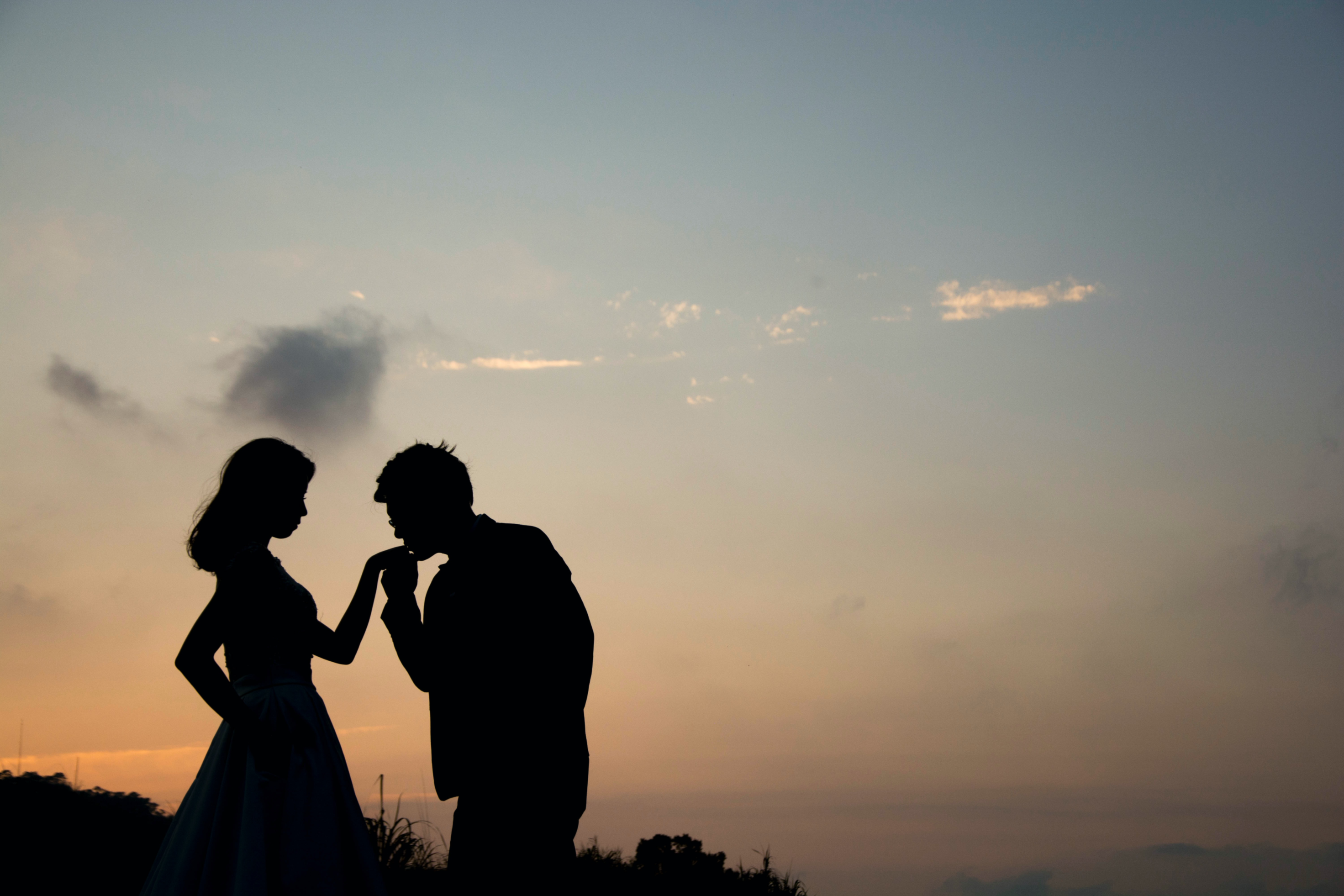 Whether people want to hear it or not, the three most important things at a wedding in Toronto (after your spouse and venue) is the food, open bar and hiring a DJ. It's also the first three things your guest remember the following day. Here's why they're important: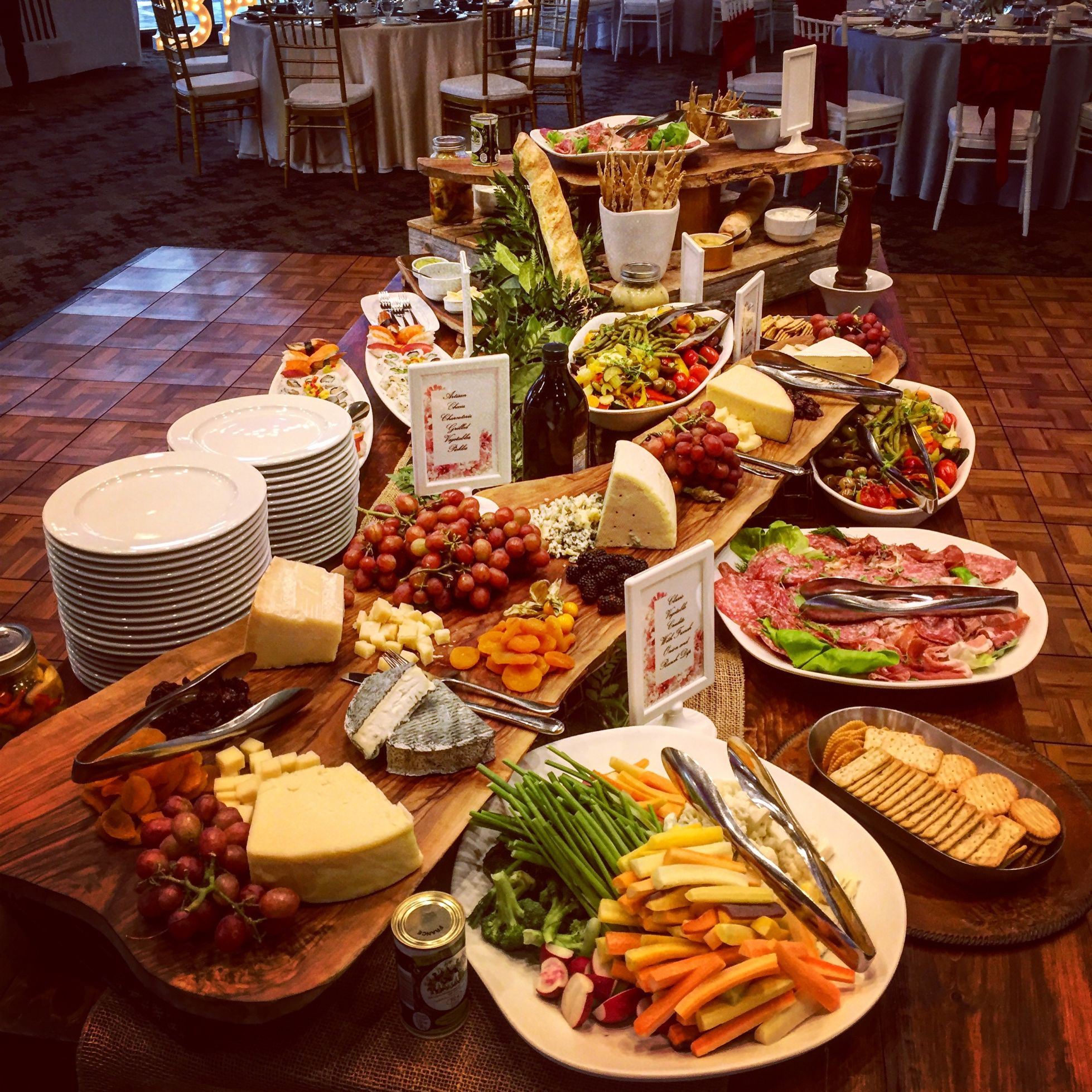 Your guests always remember the food.  The sitting, the waiting, the banter with friends, it's only a matter of time before your guests start feeling peckish. And chances are they haven't eaten since they left home hours ago. They're looking forward to cocktails, dinner, the late night eats, and possibly bringing home a doggy bag with dessert. Your guests are looking forward to good eats.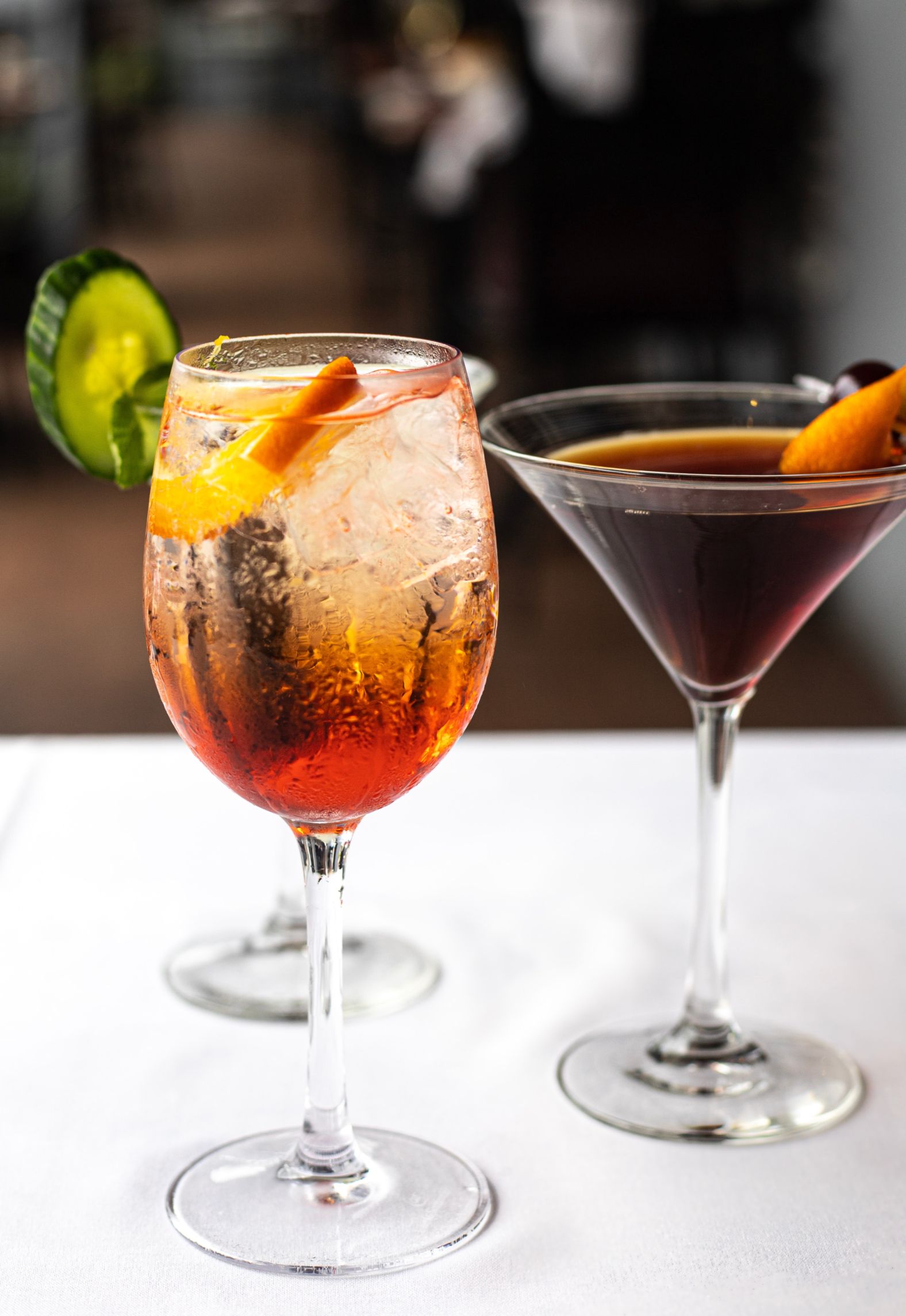 An open bar is a must! In our experience, cash-bar weddings wrap up a half hour after dinner and the event feels like a formal 21st century office work party. You know… where everyone is well behaved, mostly not drinking, and guests depart after one drink . Weddings are a celebratory affair and alcohol seems to bring that nature out of most of us. We're not condoning careless drinking, but weddings with alcohol (solely based on our experience), tend to be a little more fun and festive.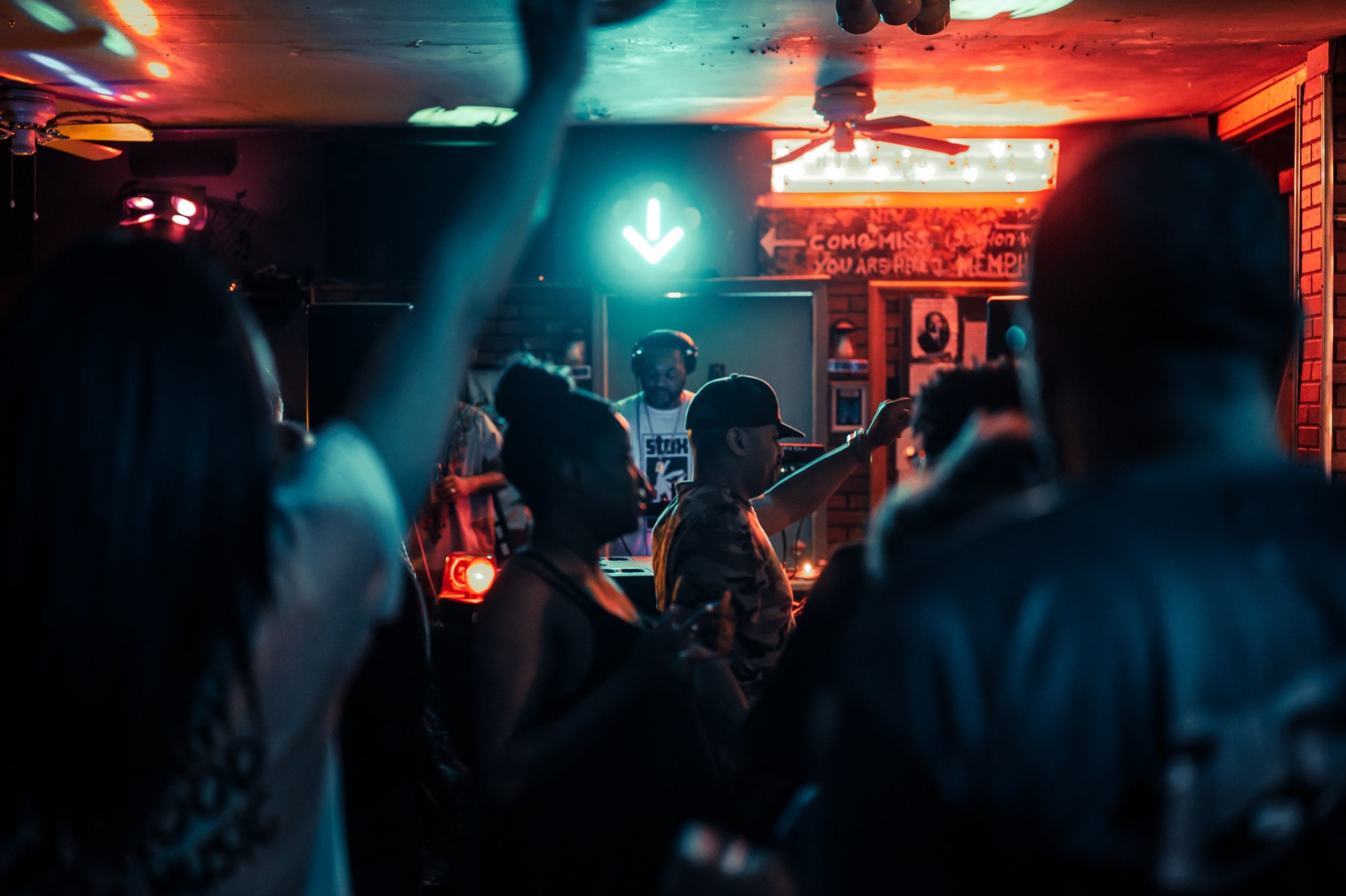 But when you break it down, when your guests wake up the next morning, what is the FIRST thing they remember? Did they have a good time the night before? If they're slightly hung-over the following morning because they spent it on the dance-floor and they're waking up with a smile, that means your DJ did their job.
"A cheap DJ isn't good, a good DJ isn't cheap" – Anonymous
To ensure that your DJ gives you these results, here's what not to do when hiring a DJ for your wedding or event in Toronto.
You're putting together your wedding day and it's time to figure out the music. This is where you need to know that just because someone "plays" or "spins" music, it doesn't mean that they're the one for you.
In Toronto, there are club DJs, turntablists, event DJs, party DJs, and DJs that play their own music and many others. Find a wedding DJ who understands the importance of wearing their "wedding hat" and has experience in that specific setting. There are a plethora of Toronto DJs out there and you really need to make sure they can provide what you need for your day. You need to make sure you are clear when hiring a DJ, so your vision is prioritized.
Britton DJ Service's first ever gig was for a wedding in Montreal many years ago. The bride-to-be saw us DJing at a downtown lounge doing a 5 a 7 (cocktail hour) and at this particular venue at this time, my set consisted of downtempo soulful electronica and laidback hip hop. The bride-to-be loved it! She wanted this at her wedding. Long story short, musically, it was a disaster. Nobody at the wedding, including her, didn't want to hear "Cool Kid Tracks". They wanted pop hits. There is so much on our part that we should have done that we didn't do, but it was our first gig and many lessons were learned that evening. At the wedding, her guests only wanted to hear top 40, and at that time, that wasn't what I played. I was not ready for that. Like I said, plenty of mistakes were made on our side, but the point being is, she wanted what she saw at the lounge that day and her guests wanted something else.
DJs are not jukeboxes and we're not mind readers, especially when it comes to an event-specific occasion like a wedding. The vibe I provided that evening at the downtown lounge in Montreal was the opposite of what was played for the wedding, albeit, this is what the bride wanted. One of the first things Britton DJ Service does during our consultation session is to quickly break down what kind of DJ you're looking for, so that way we know quickly whether we are a good match. It really is important to do your due diligence when hiring a DJ.  Listen to our playlists
Some of the biggest mistakes potential clients, especially newlyweds, make when hiring a DJ in Toronto is assuming all music will be taken care of. Sure, we can play on the fly, but you want a DJ who wants your event to be a priority for them.
When hiring a DJ, it's important to get to know the person who is going to be responsible for providing the party vibe. Other than finding out about their level of professionalism, their gear and knowledge of music, it's also important to ask them about their DJ experiences (Did they play nightclubs, bars, lounges, etc.), their history and how they deal with adversity when it happens.
In Toronto, these are things that determine the success of your event. We've heard numerous times from couples to people planning events who said that they didn't want to disturb their DJ. They didn't feel comfortable approaching them, and even finding out on the night of the event (after all that planning) that they don't take requests. You should be able to ask your DJ anything you want and not have trepidation about disturbing them. The party is a very important part of the evening. Any reputable DJ or DJ company in Toronto will want to establish a relationship where you can ask them anything and they're enthusiastic about making sure your day runs well.
At Britton DJ Service, during our consultations, the point is to make clients feel very comfortable and to take those worries off their plate. It's not just about getting a reliable DJ who will fulfill your party vision, but someone you feel comfortable enough to ask whatever you want and knowing that there is flexibility. That's the type of DJ you want to have doing your event or reception.Talk to us to get to know us better.
Not Being Clear With Music Selections
The importance of being clear when hiring a DJ is paramount. Top 40 for one couple can be completely different for another. In Toronto, hiring a DJ that shows genuine interest in what you want to hear musically is what you should be looking for. Toronto DJs want to throw the best party for your event and that comes with being clear (musically) with what you want to hear.
A good DJ will take a list of songs and put together a happening party. Your list doesn't need 100 songs. Present your DJ with a list even if it's between 10 to 20 songs, and then, name a few genres/eras you want to hear i.e. soul, disco, pop, mixed with 90s and 2000s. If you let a DJ know your vision, and with a curated list of tunes, your party will be a hit. Remember, the party is for you, not them. Talk to us so we can help you pick some great music that's just right for you for your next event.
Some venues with an in-house DJ want you to use their DJ, or an admin fee will be administered. You might love the room so much that you figure it'll work out. After all, they're a "professional DJ". Why this can be a potential mistake?
There's more than a few couples that we've spoken to over the years who said they booked a venue with an in-house DJ. Apparently, this has not always been the best experience for many newlyweds. Comments about the DJ ranged from, "They seemed bored.", "Very unapproachable", "It was okay at first, but then they started doing their own thing" and "They seemed pissed off when I requested a song". If you're going to rent out a space for your event and they tell you that their DJ comes with the rental of the space. But if you want to bring in your own DJ… There's an "admin" fee. If that's the case… okay.
Then ask some important questions. The same questions you'd ask any DJ. If the venue tells you that the DJ does all the parties and they're "professional", INSIST on meeting them and If you get resistance, start considering another venue.
Any reputable venue that believes in their services and staff will encourage you to meet them. (I can not emphasize that enough!) This is not a knock on these establishments. We're not here to badmouth anybody or business. However, you are the client, and you should be able to meet the venue DJ, no questions asked. Remember, the DJ is responsible for bringing the good times. Don't leave that responsibility to the venue! It's your event! 
Not finding out if the DJ is familiar with the venue.
Why this is something to not overlook.
An ongoing theme you will notice that we put emphasis on when hiring a DJ is getting to know them. When you have your meet-and-greet with your DJ, one of the list of questions to ask is if they have ever played the venue you're booked at. For us, this has worked in our favour when it comes to deciding on whether a potential client hires us or not. Couples and planners seek assurance when vendors have prior experience or familiarity with the booked venue or space..
At the beginning, Britton DJ Service's main goal was to play as many venues in Toronto to be aware of the details of each place. There were couples and various other clients, who took chances with us. Yes, there were some flubs. Some minor, nothing crazy, but we adapted quickly and learned the pros and cons of the venues we played. Thankfully, the level of music nerdiness and the ability to read the room, allowed for referrals to come our way. Also, it's added comfort for potential clients to hear feedback that the staff was a pleasure to work with at their booked venue. It gives them a sigh of relief. This is one part of the event they don't have to worry about and can focus their energy on other matters.  Talk to us about the venues we have played at.
"Anyone can be a DJ but it's understanding how to read a crowd and keeping them on the floor is what takes years of experience." – Jonas Blue
Not at all worried that your DJ didn't give you a contract.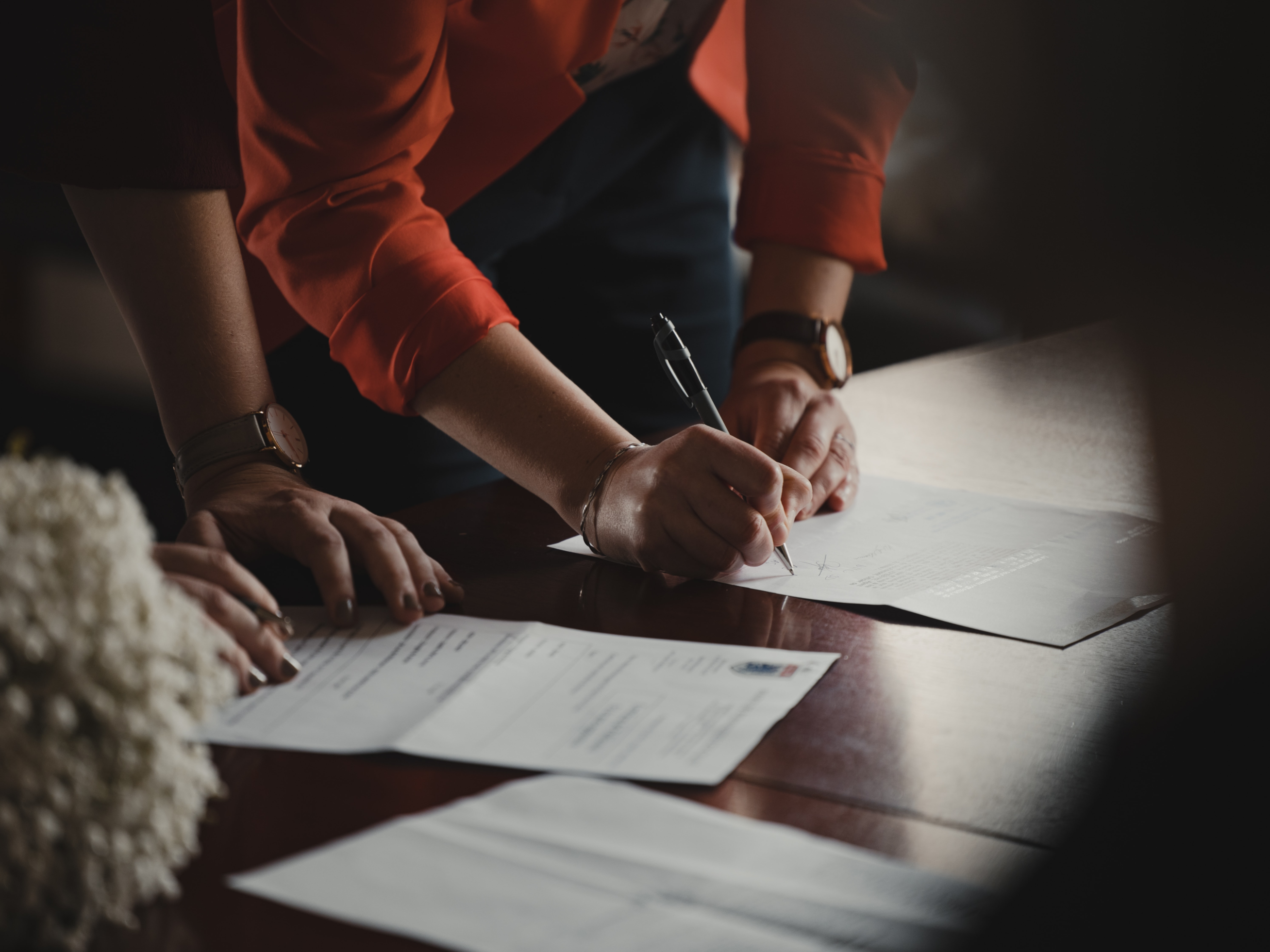 When you're planning an event that will require assistance from various vendors. Every vendor, including the DJ, should present you with a contract. It might not seem like much. All they're doing is playing music. Wrong. They're setting the mood, establishing a vibe and keeping happy smiles on faces. They're providing an invaluable service that makes guests feel like they're a part of something special. And like any service, it requires a contract. Your contract should be straightforward and not wrapped in legalese.
It should state what is happening, the service being provided, for how long, and a very important factor… if something goes wrong, what happens? Is there a replacement? Are they insured? Is there a refund? Half or all? And what would constitute a refund? Different DJ companies or solo DJs in Toronto have their own mandate on how they handle this. Discuss this with them! At Britton DJ Service, we discuss all this upfront, so there aren't any surprises down the road of this relationship. If you hire a friend, make sure it's all business. While the DJ may not be the highest priority, don't let potential issues cause unnecessary distress at your event.. Be clear. Ask questions. Ask the hard questions especially about DJ replacement and refund policy. And make sure this is all in a contract with BOTH signatures. This is a legal binding contract, so if anything does happen, you're covered and you can do something about it.
"Until The Contract Is Signed, Nothing Is Real." – Glenn Danzig
Ignoring your DJ's playing time policy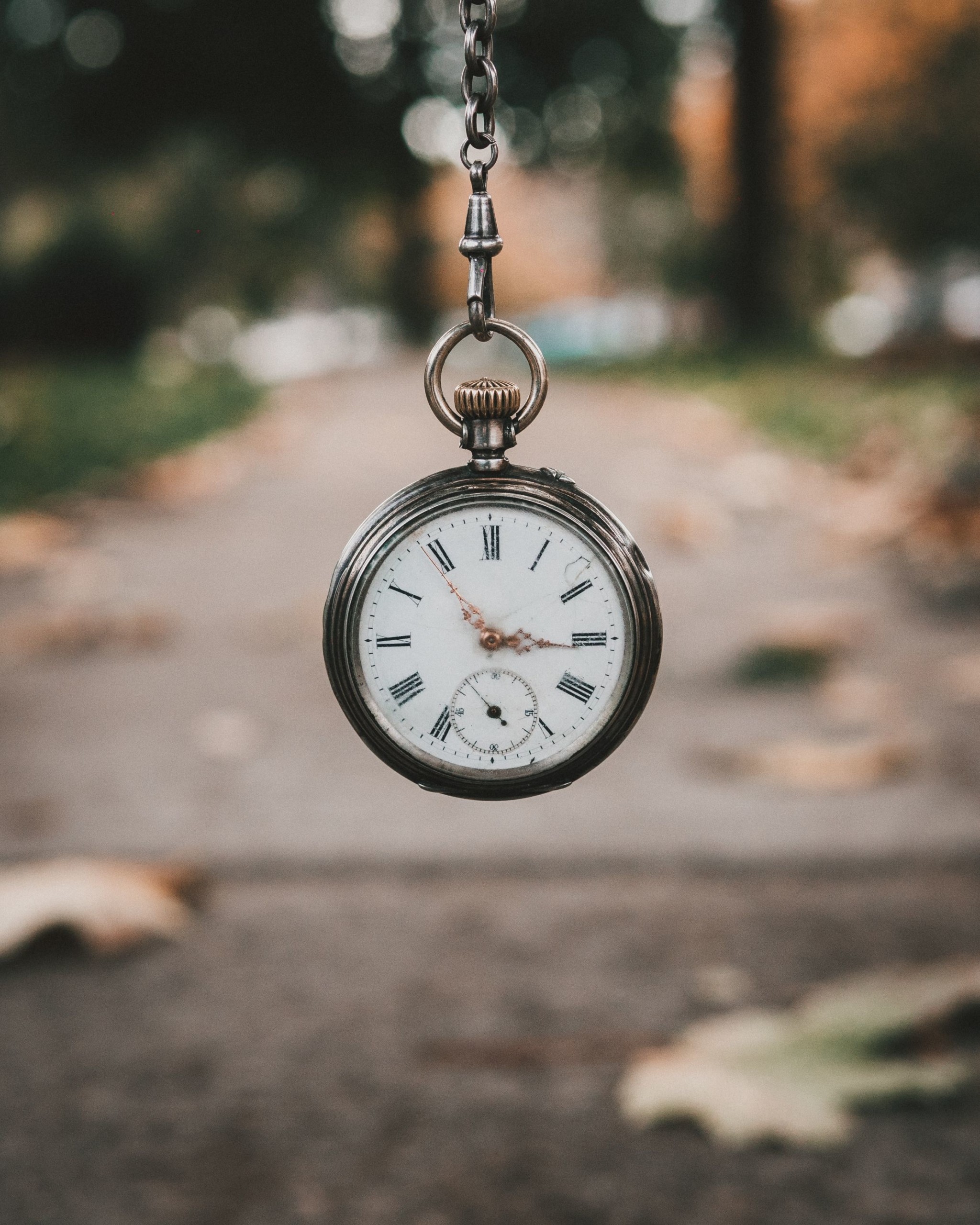 Be clear with how long you want your DJ. If it goes past your allotted time, is there an extra charge? Don't assume there isn't.
Your party is in high gear! Fun is being had. You're being hailed as the king of the parties! You notice your time with your DJ ends in 20 minutes and you and the DJ know that. The party can easily rage on for another hour. This is where the client has to take responsibility and make a call. If you think your event/party might go over that allotted time, don't assume they'll just stay and enjoy the vibe. If your party is raging, your DJ is doing their job. Have a contingency plan in place in case things do go over. If you find someone who prioritizes your musical needs, takes requests, and is approachable, respect and appreciate their work.
Britton DJ Service states clearly with clients the allotted time and extra charge, if need be. No one needs surprises like this on the night of the wedding or event. If you're hiring a DJ on their own or through a company in Toronto, any professional will state their charge past the allotted time  in your meet-and-greet session.
"No Single Vendor Will Have More of an Impact on the Wedding – Good or Bad – Than the DJ." – DJ Joey G
Approaching your DJ for requests
Depending on who you ask or talk to, requests can be a contentious issue for some DJs in Toronto. In Toronto, events like corporate functions or private parties may require a different approach compared to weddings.
With weddings, we approach things differently and put our wedding hat on. We feel that at a wedding, it is the one special day where the couple can have everything revolve around them, including the music. All the music being heard should be catered to the musical preferences of the newlyweds. One thing we still come across is how surprised couples are when we tell them that during the dancing portion of the reception, we take requests. This is why we stress to potential clients for weddings or special events that it is important to get to know your DJ. We all work differently. While some DJs are open to taking requests, they may become wary if overwhelmed with an excessive number, as they don't want to be seen merely as a jukebox. Alternatively, certain DJs are more discerning with requests and will play songs that resonate with their personal taste or align with the overall vibe. At Britton DJ Service, it is our priority to carry out YOUR musical vision.
At Britton DJ Service, we ensure comfort and encourage active involvement of potential newlyweds in choosing wedding music.. We don't feel overwhelmed when it comes to requests at weddings because we know what it entails. We like to get a good grasp of where the couple are at musically. They should hear what they want, and making a request, whether it's you or your guests, shouldn't be an ordeal.
"Britton DJ Service was fantastic!! Their DJ was very professional and did such a great job engaging the crowd, taking requests and checking in from time to time with John and myself during the evening." – Britton DJ Service client in Toronto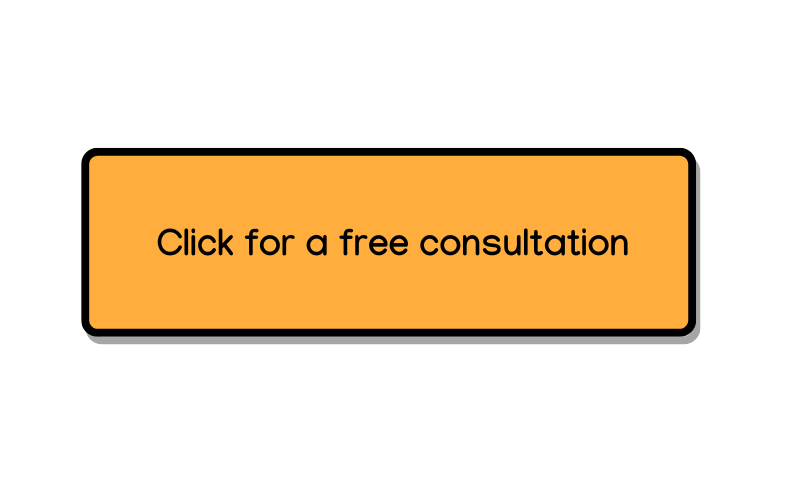 At Britton DJ Service, we have over a decade of wedding and event experience. We've played many of the venues in Toronto and around the GTA and know the A – Zs of events, especially weddings from the pre-ceremony to the end of the reception. Please feel free to contact us for a free consultation and let us take care of all your musical needs.